Salmon Patties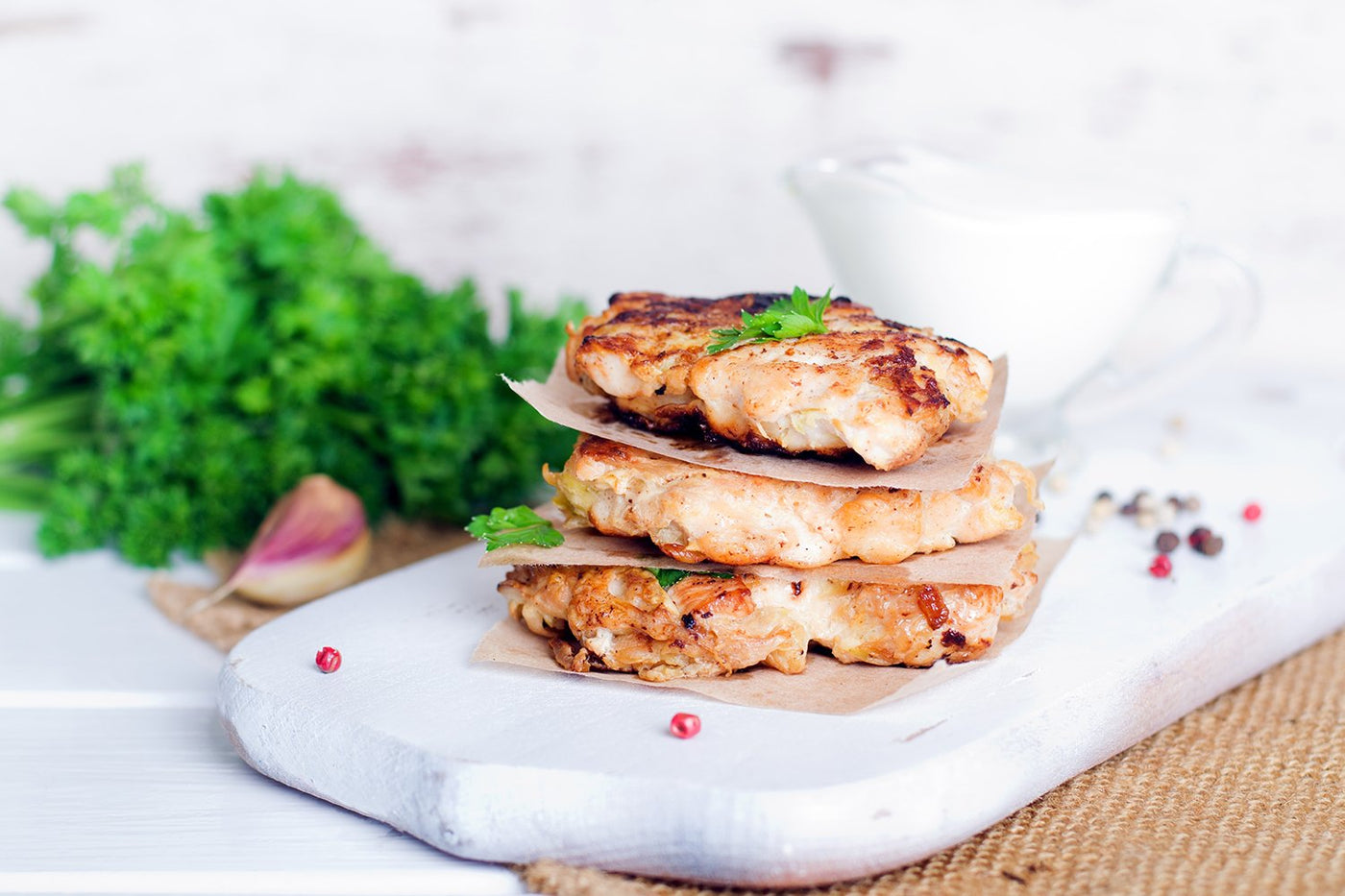 Salmon Patties that you'll want to make over and over again! Perfect with a light salad.

Serves: 10
Ingredients
415g can of salmon
1 brown onion, finely diced
1 red capsicum, finely diced
2 garlic cloves, minced
2 eggs, beaten
¼ cup parsley, finely chopped
¼ cup fresh dill, finely chopped
½ cup almond flour
1 serve Just Natural Clean Lean Protein
2 tbsp mayonnaise
1 tbsp Dijon mustard
Extra virgin olive oil, for cooking
Salt and pepper
Method
Finely dice the onion and capsicum and sauté in a pan with some olive oil until soft and translucent. Remove from heat and allow to cool.
Once cool, add the cooked onion and capsicum to a large bowl.
Finely chop the parsley and dill and add to the bowl too.
Drain and remove the salmon from the can and remove the bones. Using your hands, flake the salmon into the bowl.
Add the mayonnaise, mustard, garlic, almond flour, protein and eggs to the bowl. Mix all ingredients with your hands until well combined.
Form the salmon mixture into patties and set aside until ready to cook.
In a large pan, heat some olive oil over medium heat and cook the patties for 3-4 minutes per side or until golden brown. Once cooked, remove from the pan and place onto a paper towel lined plate until ready to serve.
Serve topped with a dollop of mayonnaise and a side of salad or vegetables.