Pea & Ricotta Green Fritters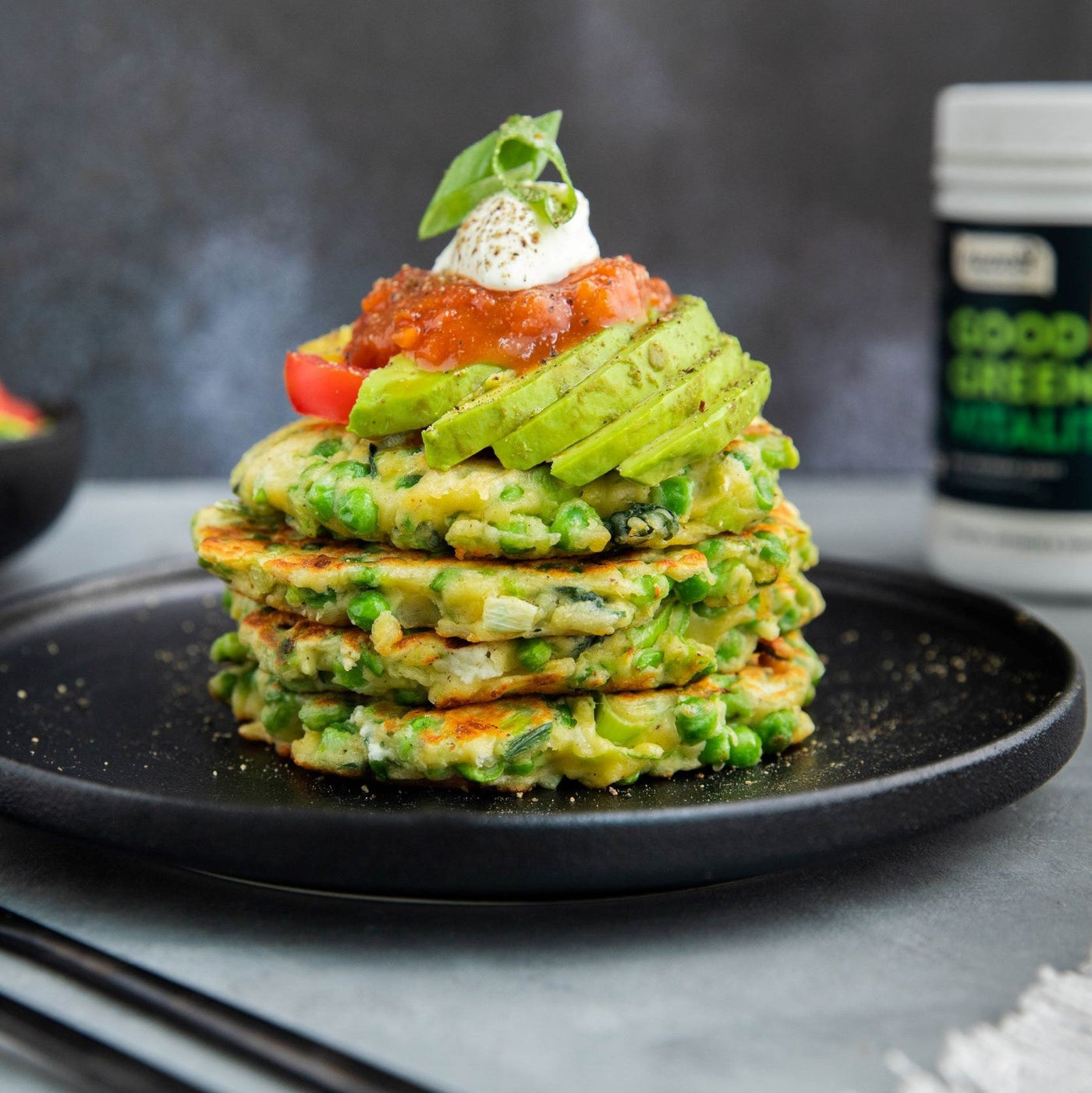 Ingredients :
3 ½ cups frozen peas, defrosted
120g ricotta
3 eggs, beaten
1 spring onion, finely chopped
¾ tsp salt
¼ tsp black pepper
2/3 cups all-purpose flour
1 ½ tsp baking powder
1 Tbsp Good Green Vitality
1/3 cup goats cheese, crumbled
2 Tbsp parsley, chopped
Oil, for frying
Place peas into a large bowl and lightly mash, tipping out any excess moisture. Add in ricotta, eggs, spring onion, salt and pepper and mix well. Add flour, baking powder and Good Green Vitality and mix until just combine. Fold in goats cheese and parsley.

Add 1 tablespoon of oil into a large frying pan over medium heat. Scoop 1/3 cup pea mixture into the pan at a time to form fritters, fitting as many as you can in at once. Fry for 2-3 minutes on each side or until golden brown. Transfer to a plate lined with paper towels and repeat with remaining mixture.

Serve warm, topped with sliced avocado, tomato, chutney and low-fat sour cream or yogurt.