Roasted Garlic and Zucchini Hummus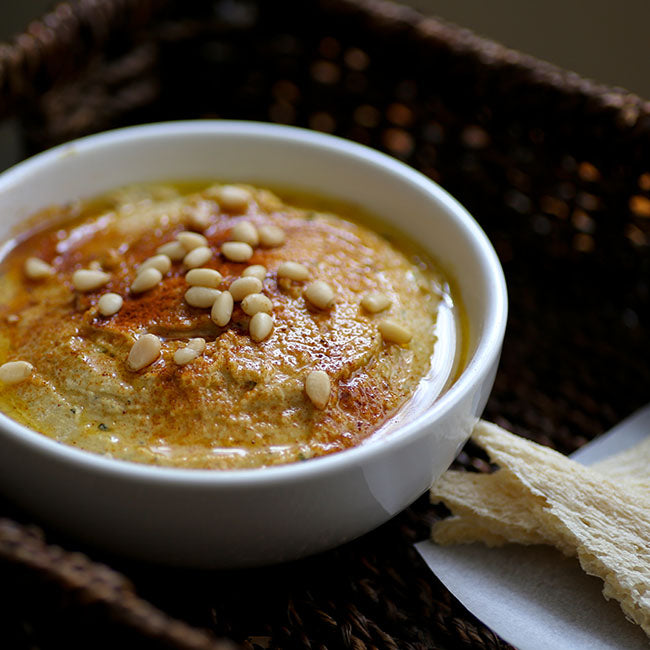 Hummus the perfect refrigerator staple for snacking and entertaining. ItÕs low in fat, and high in protein and fibre. Enjoy this in meals or as a dip with crackers or raw veggie sticks.
Ingredients
1x 400g can organic chickpeas
1 large zucchini, chopped into large chunks
4 garlic cloves, unpeeled*
2 tbsp unhulled tahini
1 serve Just Natural Clean Lean Protein
Juice of ½ medium sized lemon
1 tsp cumin powder
½ tsp ground coriander
3 tbsp alkaline or spring water
1 tbsp olive oil, plus a little extra for roasting
Salt and pepper to taste
Method
Preheat oven to 180°C
Toss zucchini and garlic in a little olive oil and sea salt and place on a baking tray.  Bake for about 30 mins or until they start to get a bit of colour.  Remove from the oven and leave to cool.
Once cooled, squeeze garlic cloves out of skin and add with zucchini and all other ingredients to a blender and blend until smooth and creamy.  You may need to scrape the sides a couple of times to help everything combine.
Taste for seasoning and add adjust if necessary.  If mixture is too dry, add a little more lemon juice or water.
Store in an airtight container in the fridge for 5-7 days.