Pretty In Pink Strawberry Smoothie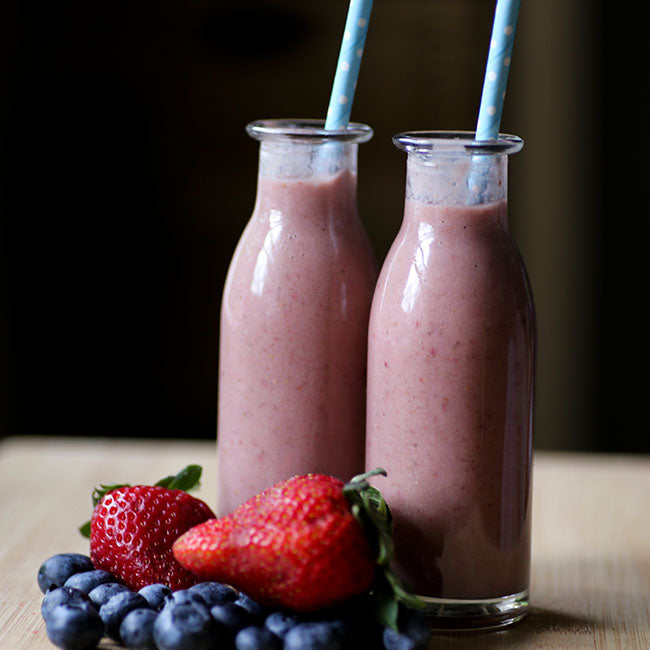 This strawberry banana smoothie recipe with coconut water and a pinch of cinnamon is hard to beat. It is sweet, healthy, and so tasty. Summery and refreshing, it tastes just like a strawberry daiquiri.
Ingredients
¾ cup coconut water
8 large strawberries
1 banana, peeled and frozen
½ tsp raw honey
Pinch of nutmeg
Pinch of cinnamon
1 tbsp almond butter
1 serve Wild Strawberry Clean Lean Protein
Method
Add all ingredients to a blender and blend until smooth.