Parmesan Shortbread with Rosemary and Sea Salt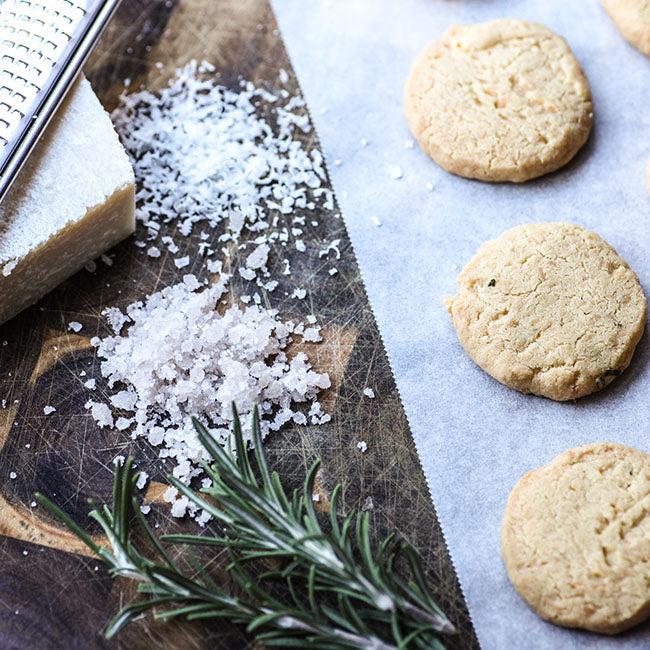 Savoury treats that are packed with Clean Lean Protein and perfect for entertaining. Easy to make, this recipe can be adapted with whatever herbs and spices you have in the garden.
Ingredients
¾ cup plain flour
¼ cup Just Natural Clean Lean Protein
100g unsalted butter, softened
75g finely grated, good quality parmesan cheese
1 egg yolk
½ tsp finely chopped fresh rosemary
¼ tsp fine sea salt
Method
Add all ingredients to a bowl and mix by hand or with an electric mixer until a golden dough is formed.
Turn dough out onto a dry surface and knead for about 30 seconds until smooth.
Divide dough in two and roll each half into a 3cm diameter cylinder, pressing the ends onto your work surface to flatten.  Wrap rolls in cling film and store in fridge for about 45 mins to rest and set.
Preheat oven to 180C (160C fan forced)
Remove dough from fridge and slice into 1cm thick discs.
Bake on a lined baking tray for 15-20 mins or until a pale golden colour.