Mango Blueberry Good Green Smoothie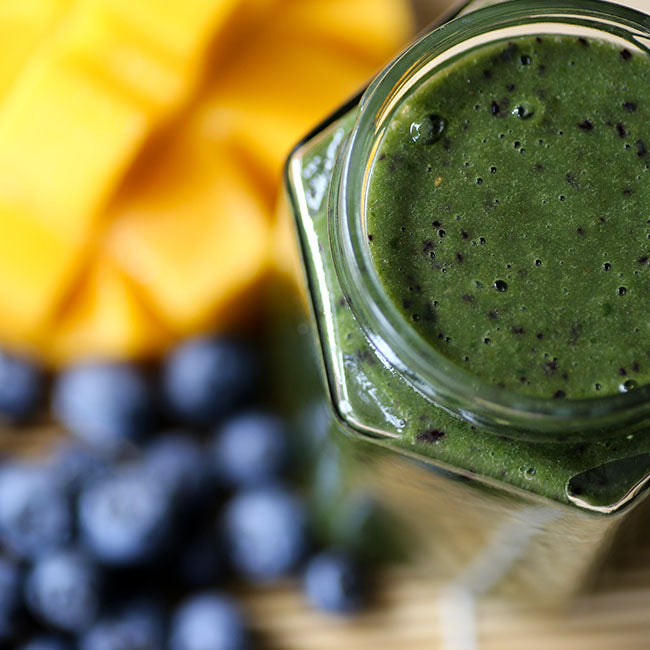 Get a turbo-charged hit of greens and protein every morning with this delicious smoothie. The spinach provides a good dose of iron and fiber, and the blueberries throw antioxidants into the mix. Get ready to re-boot with this delicious smoothie!
Ingredients
1 medium size mango
¼ cup blueberries
½ cup coconut water
2 tsp Good Green Stuff
1 small handful baby spinach
½ serve Just Natural Clean Lean Protein
¼ cup ice
Method
Add all ingredients to a blender and blend until smooth.