Green Yoghurt and Raspberry Parfait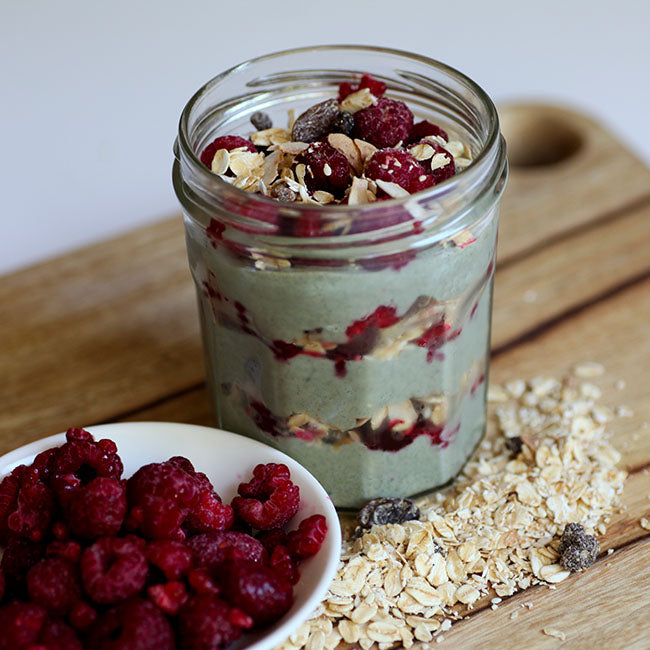 Brighten up a dreary morning with this delicious, easy and nutritious breakfast. Good Green Stuff, raspberries, yoghurt and muesli - a match made in haven! This fresh and easy parfait that can be tailored to individual taste or dietary requirements.
Ingredients
1 regular tub dairy free vanilla yoghurt
1-2 tsp Good Green Stuff
Raspberries
Muesli or granola
Method
Mix the Good Green Stuff with the vanilla yoghurt.
Spoon small amount into the bottom of a glass or jar.
Add a layer of muesli or granola and then a layer of berries.
Continue layering the yoghurt mixture, muesli and berries until you reach the top of glass.