Banana Breakfast Smoothie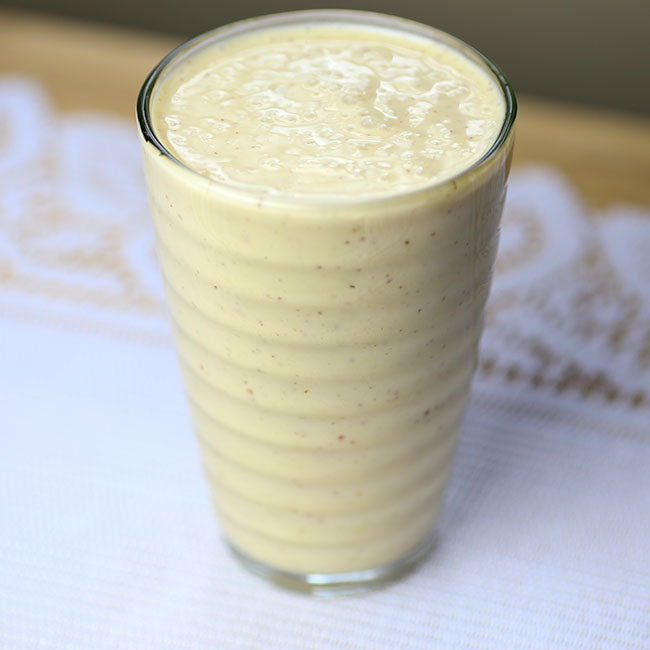 Brighten your morning and prepare yourself for the day with this quick, easy and delicious calcium-packed treat! This smoothie will give you that little extra boost you need to get you through the day.
Ingredients
1 large banana
¾ cup milk
¼ cup natural, unsweetened yoghurt
1 serve Smooth Vanilla Clean Lean Protein
1 tsp honey
1 tsp LSA powder
Method
All all ingredients to a blender and blend until smooth.  You can add 1/4 cup of ice if you prefer your smoothies chilled, or simply peel and freeze your banana ahead of time. Use this recipe as a base and try adding different ingredients like peanut butter, chia seeds or even spinach to meet your individual tastes and health requirements.