Banana Berry Smoothie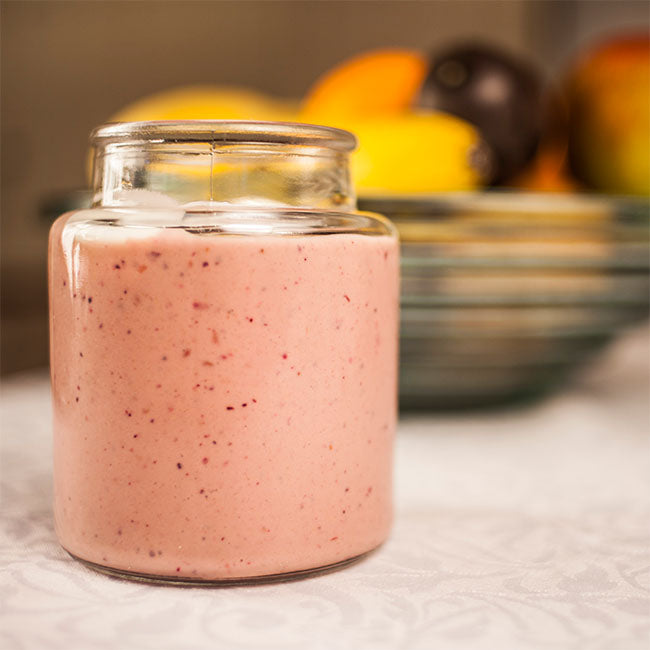 A classic and flavoursome smoothie. High in potassium and antioxidants and a great way to start your day. Try this smoothie 30-60 minutes before a workout - delish!
Ingredients
¼ cup orange juice
½ cup plain, low-fat yoghurt
½ small, peeled ripe banana
¼ cup stemmed, sliced strawberries
1 serve Smooth Vanilla Clean Lean Protein
Method
Place all the ingredients in a blender and blend on high speed until smooth.