Banana Almond Muffins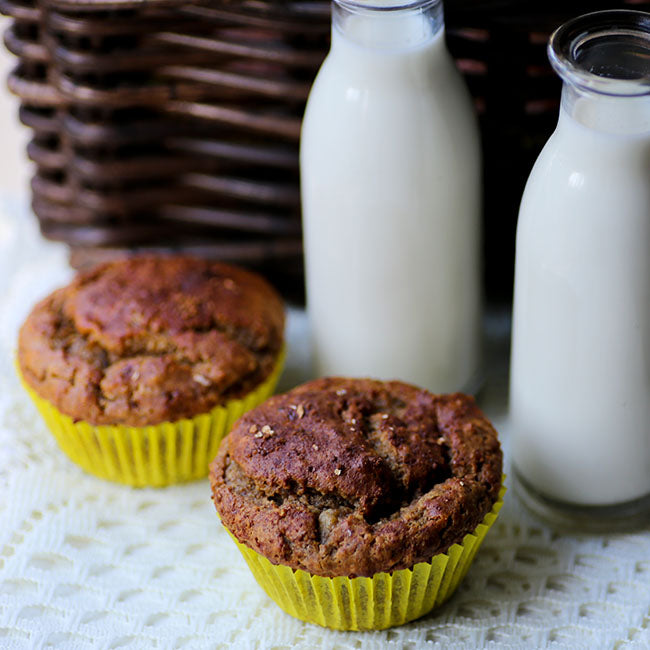 These dairy-free Banana Almond Muffins have the perfect protein to carbohydrate balance - making them a healthy and nutritious snack or on-the-go breakfast.
Ingredients
DRY INGREDIENTS BOWL:
½ cup spelt flour
¼ cup almond meal
¼ cup Just Natural or Smooth Vanilla Clean Lean Protein
1 tbsp shredded coconut
1 tbsp rolled oats
¼ tsp cinnamon
½ tsp baking powder
¼ tsp baking soda
Pinch of salt
Pinch of nutmeg (optional)
Method
Preheat oven to 200°C
Add all dry ingredients into a large bowl and stir everything to combine and set aside.
Add all wet ingredients into a bowl and mix until well combined.
Add the wet ingredients into the dry ingredients and stir to combine, being careful not to over mix
Line a muffin tray with muffin papers.  Spray with a little bit of cooking oil and spoon in muffin batter evenly.
Optional:  Mix a little cinnamon and sugar and sprinkle on top of muffins before placing in the oven.
Bake for 17-20 mins.  When a skewer comes out clean, your muffins are done.
Remove from baking tray after 5 mins and set on a cooling rack.