Anzac Biscuits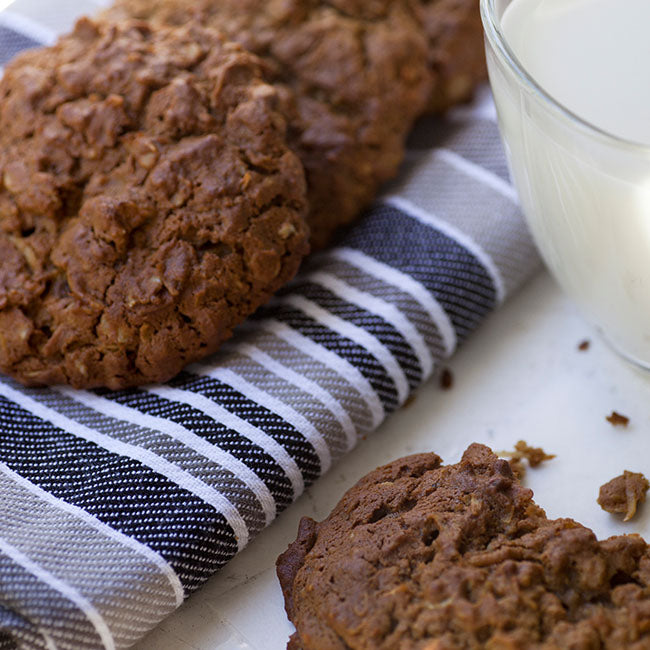 Snack-o-holics, rejoice! The classic Australian biscuit with a healthy overhaul. Our high-protein Anzac biscuits can even be made gluten free.
Ingredients
1 cup rolled oats
½ cup plain flour
½ cup Just Natural Clean Lean Protein
1 cup shredded coconut
1 cup coconut sugar
125g butter
2 tbsp golden syrup
1 tsp baking soda
6 tbsp boiling water
Method
In a small saucepan, heat butter and golden syrup until just melted.
In a large bowl combine rolled oats, flour, Clean Lean Protein, coconut, and sugar.
Pour syrup/butter mixture into dry ingredients.
In a small bowl, mix baking soda and boiling water, then add to the rest of the ingredients.
Mix everything to combine. The mixture should be quite sticky.
 Place in large spoonfuls on a lined baking tray and bake on 170°c for 10-15 minutes or until golden.