Almond & Pomegranate Smoothie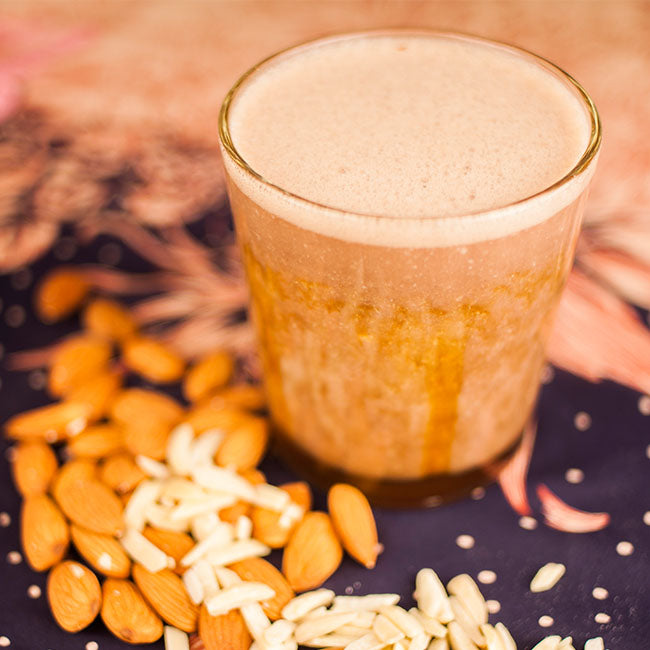 This creamy smoothie is packed with delicious nutritious ingredients. The tart but tasty pomegranate juice has a high concentration of antioxidants, and is also linked to heart health. A deliciously healthy way to start the day.
Ingredients
1 cup pomegranate Juice
¾ cup soy or almond milk
2 ice cubes
1 large banana
2 tbsp slivered almonds
1 serve Smooth Vanilla or Just Natural Clean Lean Protein
1 tsp honey (optional, but recommended)
Method
Place all the ingredients in a blender, blend on high speed until smooth.