Banana and Date Protein Muffins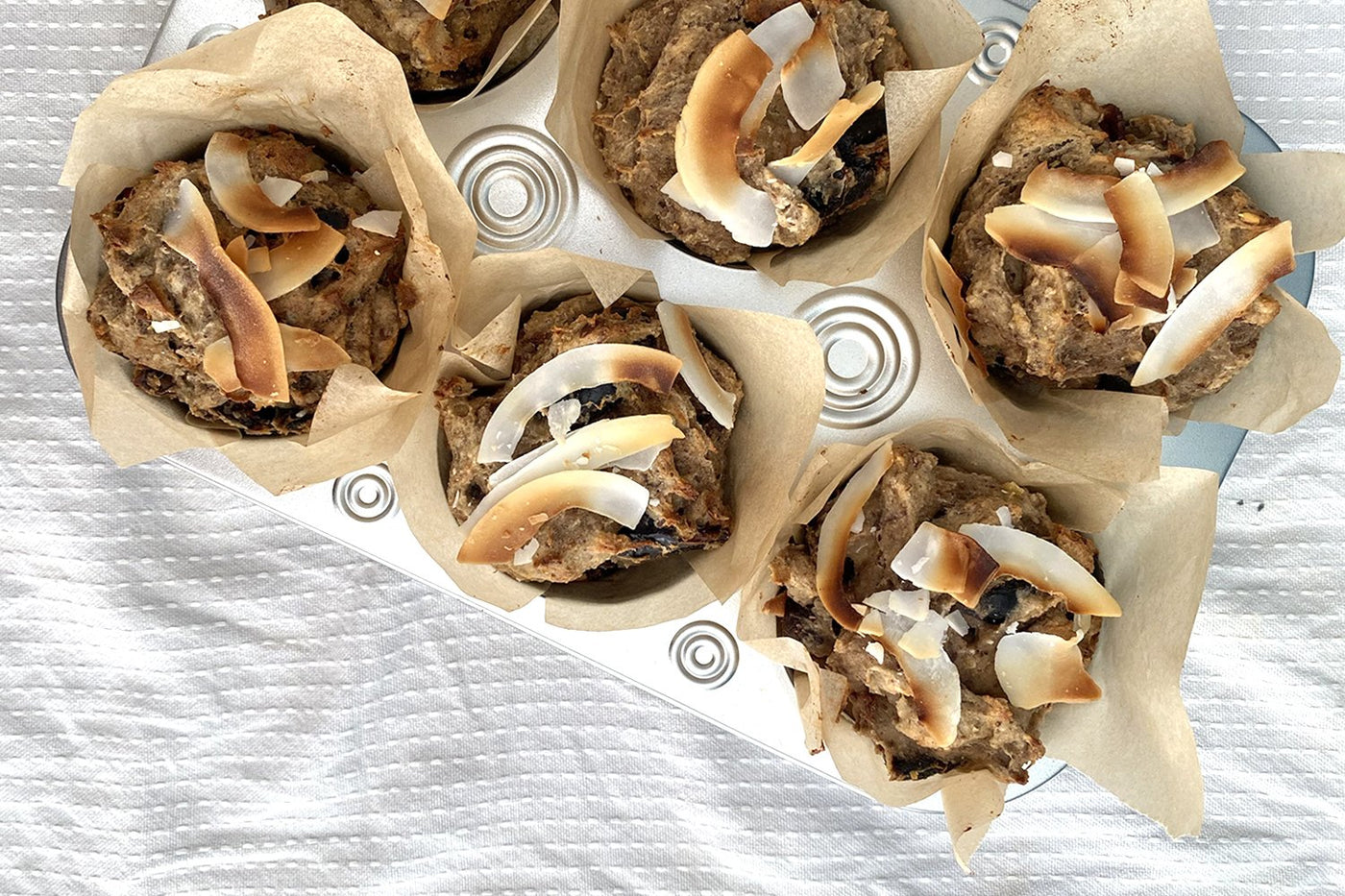 Makes: 6 muffins 
INGREDIENTS:
2 medium ripe bananas
1 cup almond meal
1/4 cup buckwheat flour
2 serves

 

Kids Good Stuff Vanilla Caramel
1 cup-soaked pitted dates
2 x flax eggs
¼ cup plant-based milk of choice
4 tsp. baking powder
2 tsp. cinnamon
Good pinch of salt
Coconut flakes to top
METHOD:
To make the flax eggs, combine 2 tablespoons of ground flaxseeds with 6 tablespoons of water. Stir well and leave it to the side for 20 minutes.
Cover the dates in boiling water and leave for 20 minutes.
Mash the bananas in a large bowl, then add in the dry ingredients, mixing well.
Drain the pitted dates and add to the mixture along with the flax eggs and plant-based milk. Stir well.
Spoon the mixture into 6 lined muffin moulds and top with coconut flakes.
Bake at 180C for 30minutes.
Remove from the oven and cool. These are best served warm with some dairy free butter!